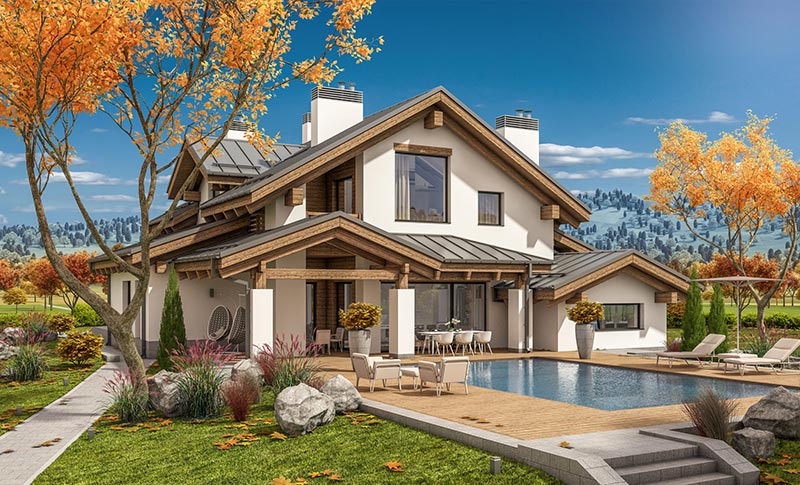 Buying a home in Kansas City is exciting. But it can come with some unplanned surprises. One of these is unexpected home renovation you may need to tackle after moving in. These can be sudden repairs or upgrades required that even your home inspector didn't foresee.
New data show that many buyers encounter unplanned improvements needed soon after taking possession. A good chunk of them lack the funds to cover these repairs.
Don't get blindsided by an unexpected home renovation soon after you become an owner. Aim to have extra money set aside in the event of a fix-it emergency. And know where to turn to in a pinch for resources like contractors and repair experts.
What the research found
The recently published 2018 NerdWallet Home Improvement Report had some interesting findings. Among its revelations:
Four in 10 (44%) who have ever bought a home experienced an unexpected home renovation within 12 months of moving in.
A surprising 12 percent were faced with repairs within the first month.
Three in 10 lack the money for sudden home improvement and repair needs that may arise.
One-third would tap their retirement funds to pay for a major home repair or improvement.
No surprise to the experts
Bruce Ailion, Realtor and real estate attorney, says he's not surprised by some of these findings.
"Consider that about one third of buyers are first-time buyers. They have had no experience with home ownership and its hidden costs and responsibilities," he says.
Angat Saini, attorney and owner of Accord Law, also isn't shocked by the report's results.
"We often get calls from buyers after they move into a property. They say they're looking for some sort of remedy to deal with unexpected repairs or damages," Saini says.
"But it's extremely difficult for a buyer to recover funds from the seller in such cases," adds Saini. "That's because most purchase agreements only provide a warranty on items within the home up until the closing date. It's rare for seller to provide a home warranty on the structure, electrical, plumbing, or other key system or component."
What can go wrong
Say your home inspection didn't find any red flags. That doesn't mean your home is clear from problems. Mechanicals, appliances and materials can break down or present a defect at any time. This can even happen hours after closing on your home.
For example, the roof can suddenly start leaking. The oven can stop working. A pipe can abruptly burst and cause water damage. If it's not covered by a warranty or your homeowner's insurance, you may have to cover repair or replacement costs.
"A home is a complex system," says Ailion. For example, "a home can experience a premature failure in a water heater, dishwasher, refrigerator or HVAC system."
"There are certain costly items in a home that don't last forever. These include roofs, windows and furnaces. These can lead to major financial headaches without the proper planning and budgeting," Saini says.
Adding to the problem
A big culprit? Lack of education on the issue, insists Saini.
"Industry professionals like agents, brokers, inspectors and lawyers should be educating buyers better on the duties of home ownership," he says. "First-time buyers have to take responsibility and learn the facts. But some of the blame can fall on the professionals who may not have taught them what to expect."
Another problem is lack of due diligence.
"Inexperienced buyers fall in love with a home. They often purchase it, warts and all," Ailion adds. "But they can overlook the risks. They often fail to request that the seller replace older items. They could have insisted on a home warranty to cover all or most of the cost of the repair."
Ralph DiBugnara, senior vice president with Residential Home Funding, says this often happens with younger buyers.
"Most millennials are just concerned with getting in the home. They qualify for financing," says DiBugnara. "But they don't take into account all the other bills that come along with owning. These include wear and tear, maintenance and repairs."
Avoid sudden home renovation shock
Want to prevent buyer's remorse? Yearning to protect yourself from the financial pain of paying for an unexpected home renovation? Try these tips:
Get educated on what's involved in buying and owning a home in Kansas City.
Have the Kansas City home professionally inspected before buying. Read the home inspection report carefully. Ask the inspector questions about anything either of you notice.
Keep tabs on items that may cause problems. Consult with your home inspector. Determine the age and expected remaining lifespan of appliances, components, materials and systems. Estimate how much it would cost to maintain, fix or replace each.
Put the burden on the other party. "Negotiate defects and repairs with the seller that the home inspector notices," says DiBugnara.
Get a home warranty. This coverage can help pay for repair/replacement costs on specified home components for a set period. Request that the seller pay for a home warranty. If they refuse, consider buying coverage yourself.
Create a rainy day repair fund. "Keep at least three months' reserves of your mortgage payment in the bank. This can come in handy in case you need a major home repair," says DiBugnara.
Finally, shop around. It seems obvious, but studies show that most consumers don't get multiple quotes — for mortgages or other home-related services.
When you need an item repaired or replaced, ask friends and family for referrals to experts they trust. "Real estate agents are a great source for a reference to a quality contractor," says Ailion. Also, "Try to get multiple competitive bids. And be patient while shopping around. Currently, there are skilled labor shortages in most markets. That makes it difficult to find affordable skilled workers."
Questions? Contact Prairie View Mortgage Today!