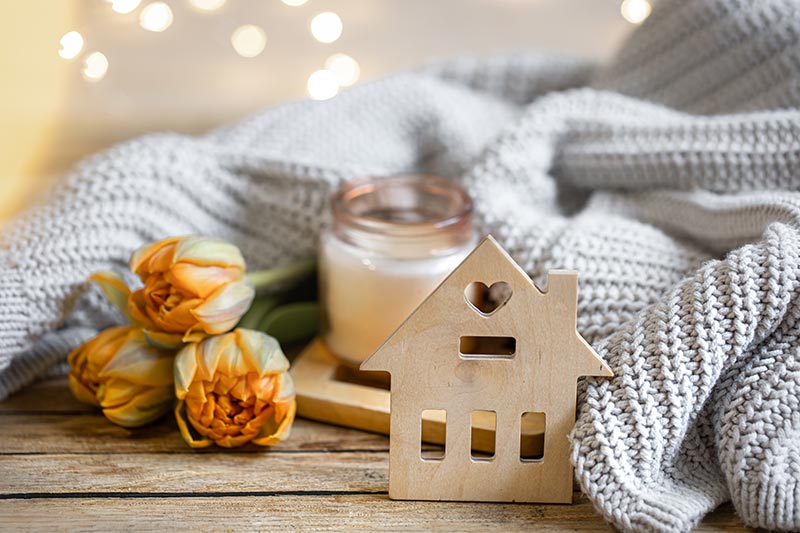 Greeting cards, romantic dates, flowers, and chocolates are the gold standard for Valentine's Day. But this year, why not do something different? The best Valentine's Day gifts are those that can be enjoyed for years. DIY or home improvement projects create lasting memories reflective of a special bond between people. It's less about the actual item, and more about the intention and memory behind it.
This Valentine's Day, express your love to your favorite person by taking on a home improvement project. The time you dedicate to this DIY gift is sure to impress your loved one and beautify the space you share together. Here are a few ideas to get you started.
Plant a rose garden
Sure, a bouquet of a dozen roses is beautiful, but it's not going to last for the long haul. Give your significant other a rose garden that can be enjoyed for years to come. Experts say roses can be planted anytime during the year, except in extreme weather conditions. If you're currently experiencing chilly February temperatures, give your significant other a card that details your plans for planting a rose garden when the weather warms up.
Buy a pair of rocking chairs
Spend quality time together every day with a set of rocking chairs. You can place them on your porch or patio, or in the backyard. Adding two rocking chairs to a front porch is a great gift to enjoy for years to come. Many new, more modern, and outdoor-friendly rocking chairs can work with different home architecture styles. If you're looking for a natural finish, teak will hold up best to the elements. You can also add a personalized pillow in an outdoor fabric for a romantic finishing touch.
Install a wine refrigerator
If you can't travel to Napa this Valentine's Day, you can still bring the winery experience home to you. Indulge in a little vino together with your own private wine cellar. Plan an at-home picnic with French bread, assorted cheeses, and a special bottle from your own wine fridge.
Hang an outdoor swing
Show your significant other some old-school romance with an outdoor swing or hammock that you can enjoy together, especially in the warmer months.
Questions? Contact Prairie View Mortgage Today!