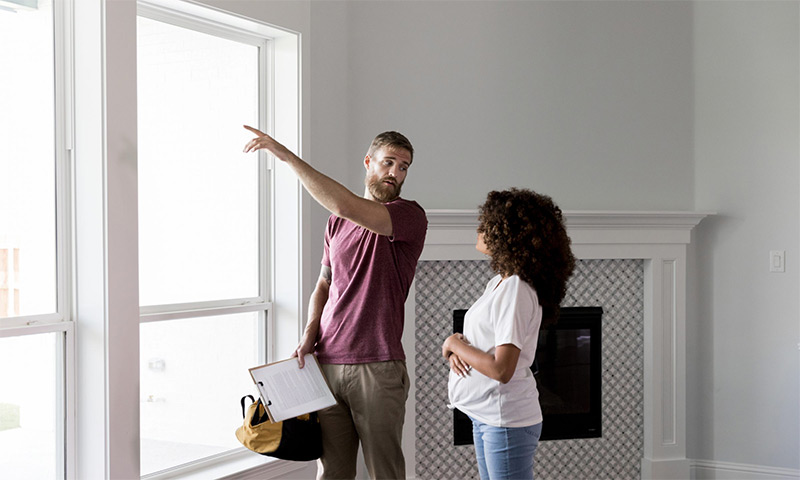 Real estate newbies are so excited when purchasing their first home that they often overlook key aspects of the property before signing on the dotted line. Sometimes wearing those rose-colored glasses can have costly outcomes making the dream of owning their first house become more like a nightmare. To assure your story has a happy ending, here are some items to consider before it becomes an expensive mistake.
Possible structural, electrical and plumbing issues
An experienced home inspector should spot structural concerns, but to make sure the hired professional doesn't neglect crawl spaces, chimneys, and other hard-to-access areas, the buyer should be present at the time of the inspection. Also, if the home has a chimney you may want a dedicated chimney cleaning company to take a look at what may be going on inside. During the inspection, make sure the electrical panel, water heater and HVAC system is in working order. Overlooking these necessary components of the house can be extremely costly if you are the one stuck with the repair bill.
Use of space and position of fixtures
Nothing can be more frustrating than realizing afteryou move into your new home that the light fixtures are off-centered and this "open-floor" concept may be a little too open. Slow down and scrutinize every room. Take careful notes of all fixture oddities. Imagine your furniture in this new space eliminating the possibility of your furniture being swallowed by the huge room and stealing the desired coziness.
Closet space
Don't underestimate the space required to store all that you own now and could possibly in the near future. A good tip is to measure the closet space you currently have and see if it's the same or more. Ultimately, if you buy a house that is lacking in this department, you may be left with no other option than stealing valuable space from somewhere else in the home or possibly adding onto or building a new closet later, which will not be cheap.
Noise levels of the neighborhood
Determining how picturesque your new neighborhood is can be easily seen but it's very hard to know how peaceful the area sounds with just a few tours. Go visit the area during a week day and the weekend at different times of the day. Roll down those windows and observe. You'll get a better sense of any traffic noise, loud neighbors and how many people park on the roads or pass by. There is no cheap fix to living behind a fire station or next to boisterous neighbors.
Buying a home is expensive! It's in your best interest during the homebuying process to make sure these items are looked for and addressed prior to taking the plunge.
Questions? Contact Prairie View Mortgage Today!