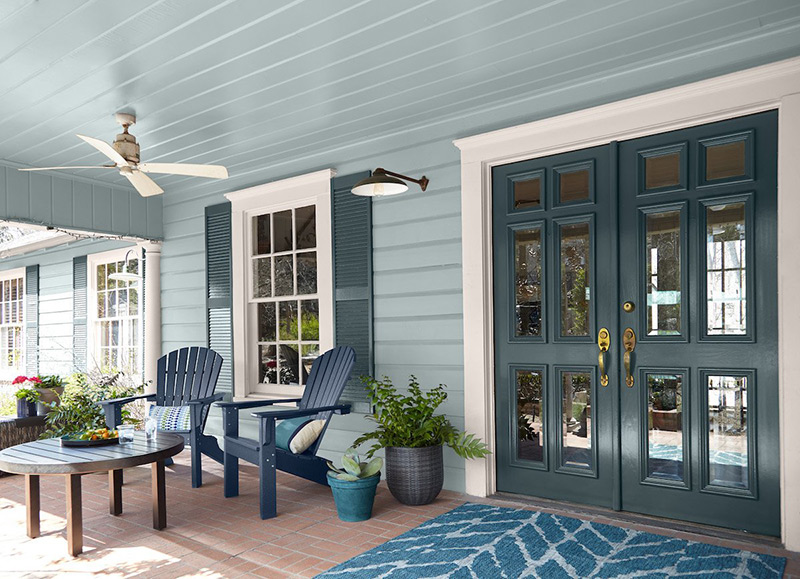 Is gray cooling for interiors? Where do those trendy blues work best? Paint can do a lot to upgrade a space. Fixr, an online marketplace for home improvement services, spoke to home design experts to gather insights on the hot color trends for 2020. Here are a few trends they found in their study:
Gray interiors are falling to the wayside
Gray has been the go-to color in design, but it may be losing some of its appeal. Only 20% of designers say that gray will remain popular this year. Others feel it's on its way out. That said, despite it losing popularity, 57% of designers say people likely will continue to use it.
Cool neutrals reign
Neutral earth tones can go well with many different design styles, Fixr notes. Fifty-seven percent of designers surveyed say that cool neutrals will be the most popular interior paint colors of 2020 (the next most popular group—at only 20%—was jewel tones).
Gray and white exteriors sell best
Gray may be waning for interiors, but not on the exterior. Fifty-two percent of designers said gray is the best exterior color choice for someone who wants to sell their house, 52% of designers also said white is a good color choice for the exterior. "If you're looking to sell your home this year, gray and white are the top recommended colors for the exterior of your home," the report notes. "This gives your home a neutral look that appeals to a wide range of buyers, helping them picture themselves living there."
Pale blue is best for small spaces
Blues have been trending, including a pale blue that designers see as their top choice for small spaces. Thirty-seven percent of designers surveyed said that pale blue is the best color for small spaces, while 22% said gray or green is a great choice. "While the size of a space is a key factor in selecting a paint color, it is only part of the equation, as lighting and architecture can also play a major role in the color selection process," the report notes.
Source: Paint and Color Trends in 2020
Questions? Contact Prairie View Mortgage Today!