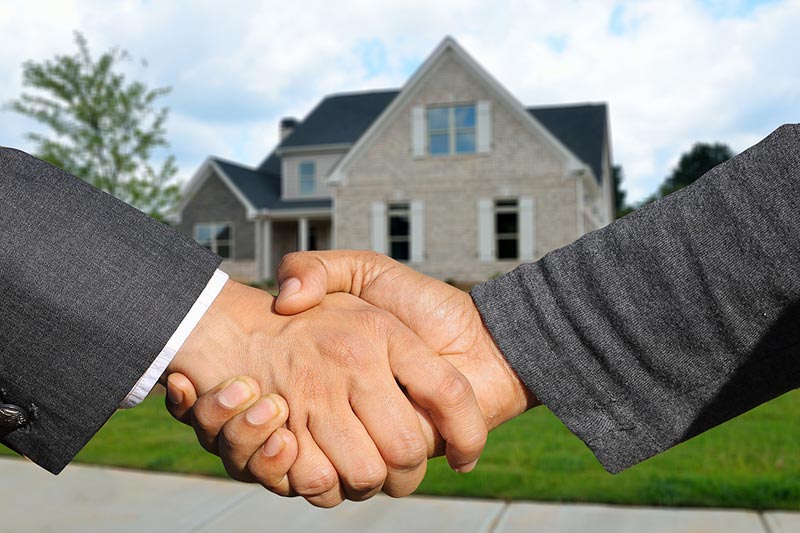 If you hire a real estate agent to help you buy, sell, or rent a house in Kansas City, this professional gets paid through a real estate commission. So how much do you pay, and what for? Is there any wiggle room to negotiate this fee?
How much is a real estate commission?
Rather than getting paid hourly or weekly fees, most real estate agents earn money only when a real estate deal goes through.
While there are some real estate agents in Kansas City who will charge a flat fee for their services, most charge a percentage of the sales price of the home once the deal is done. That exact percentage varies, but the commission is typically 5% to 6% of a home's final sales price. On a $200,000 home, a 6% commission would amount to $12,000.
Granted, this may seem like a serious chunk of change, but keep in mind that no one makes off with the whole amount! Plus, real estate agents don't see a dime until a buyer finds a home she loves, the seller accepts the offer, and all parties meet at the closing table. That process can mean weeks or months of work.
Who pays the commission?
Generally, the home seller pays the full commission for the services of both their own listing agent and the buyer's agent.
Buyer's and seller's agents typically split the commission. So if a home sells for $200,000 at a 6% commission, the seller's agent and buyer's agent might split that $12,000, and each receive $6,000.
However, the commission split varies from one agent to another, with new agents sometimes earning a smaller percentage of the commission than experienced agents who sell more homes or more expensive properties.
What is dual agency?
So what happens if an agent represents the buyer and the seller? In that case, the agent becomes a "dual agent" and gets paid both commissions.
However, because it puts them in a sticky position of having to work for both the seller and the buyer, many agents don't practice dual agency.
What does a real estate agent commission cover?
Though people certainly have the option of selling (or buying) their house without a real estate agent, agents provide clients a wide range of services, including helping you price your home, marketing it (on the multiple listing service, social media, and other venues), negotiating with home buyers, and ushering the home sale through closing.
As trained experts, real estate agents can help you fetch top dollar for your Kansas City house and put out fires—while also alleviating some of the stress that comes with selling a home.
Want proof? Just look at the numbers: A recent survey found that the typical "for sale by owner" home sold for $190,000, compared with $249,000 for agent-assisted home sales, according to the National Association of Realtors®. That's in line with a recent survey from Keeping Current Matters that found that homes listed for sale with a real estate agent sell for $46,000 more on average than FSBO houses. Perhaps that explains why 92% of home sellers use an agent to sell their house.
Is a real estate agent commission negotiable?
Though 5% to 6% tends to be the norm, commission standards can vary from state to state and among brokerages. Still, there are no federal or state laws that set commission rates—meaning commission is negotiable.
In other words, if you're a home seller, you can certainly ask your agent to reduce their commission, but be aware that he is not obligated to do so.
A factor to consider: Because the marketing dollars for a property generally come from the agent's commission, a lower commission could mean less advertising for your house.
That being said, it doesn't hurt to ask for a lower commission. Most agents won't take offense, and the worst case is they say no. Or, if you're truly tight on cash—say, because you've maxed out your budget buying your next home—you could opt for a transactional agreement, in which the listing agent will help you set an asking price, facilitate communication between you and the buyer, write the contract, and move the process along to closing for a flat fee or lower commission, but you won't receive the agent's full services. It's not ideal, but it's the right route for some people. However, not all agents offer transactional agreements, so you may have to shop around to find one.
Bottom line: It is likely that buying and selling a home will be the biggest financial transactions of your life, so be sure you find an agent that you trust will do a great job. This is not the time to shop solely on price.
Questions? Contact Prairie View Mortgage Today!