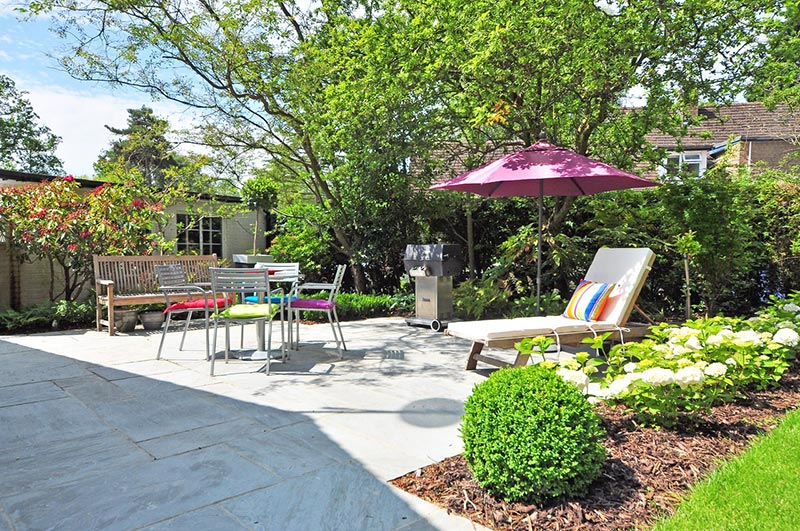 Homes with great curb appeal typically have a well-maintained yard. Taking the time and energy to create a beautiful outdoor area is well worth the effort, especially if you're planning on selling your Kansas City home. Draw potential buyers through the door by creating an enticing landscape and ensure you receive that full price offer.
Plant a Tree
It may seem silly to plant a young tree in your yard given the fact that it won't provide much immediate shade, but homebuyers in Kansas City will see the potential that new trees have. This can help create an idea of what the home will look like years after they purchase it. Trees are also beneficial because they grow deep root systems which help keep water from running off the soil.
Add New Color
An easy way to make your landscape pop is to plant new colors in your garden. Choose a bloom that will be in season while your home is on the market. Plant larger flowers, but also include some smaller blooms in pots near the entryway or walkway. Adding reds and yellows will help create interest in the home.
Tend to the Lawn
Dead spots in the lawn can be an eyesore and may deter buyers. Be sure to keep your yard maintained by cutting and watering it often. Feed your lawn with a quick release fertilizer that'll provide hardy growth and reseed any visible bare spots. Also, if you don't have time to maintain the lawn, consider hiring a landscaping company that can bring your yard back to life quickly.
Spread Some Mulch
Mulch is one of those landscaping elements that puts a finishing touch on your entire yard. Spread organic mulch—such as bark dust—under and around plants to help keep weeds from growing. Mulch also provides a beautiful base color to your yard and keeps plants hydrated all year long.
Place Outdoor Seating
Potential Kansas City buyers will want to be able to sit outside and enjoy the landscape that you've created. Make sure both your front and backyards have a spot to rest. Front porches should feature a small café table and/or rocking chairs. Place a full outdoor dining set on your back patio. Providing a spot for new owners to spend time outdoors is an essential part of making your landscaping intriguing.
Install New Lighting
Landscaping isn't always just about the plants. Lighting will provide homebuyers with the best view of your garden. Consider installing new lighting in the yard that'll help draw attention to your home no matter what time of day it is. Potential buyers who tour the home after dusk will still be able to see the yard with the right lighting. Solar spotlights can make certain plants stand out, and string lights can help create ambiance in the backyard.
Clean up Hardscapes
The structure of your yard is another place that either makes or breaks a home tour. Pressure wash walkways, patios and decks. Also, be sure to remove any weeds around the pavement so the hardscapes look their best.
Questions? Contact Prairie View Mortgage Today!