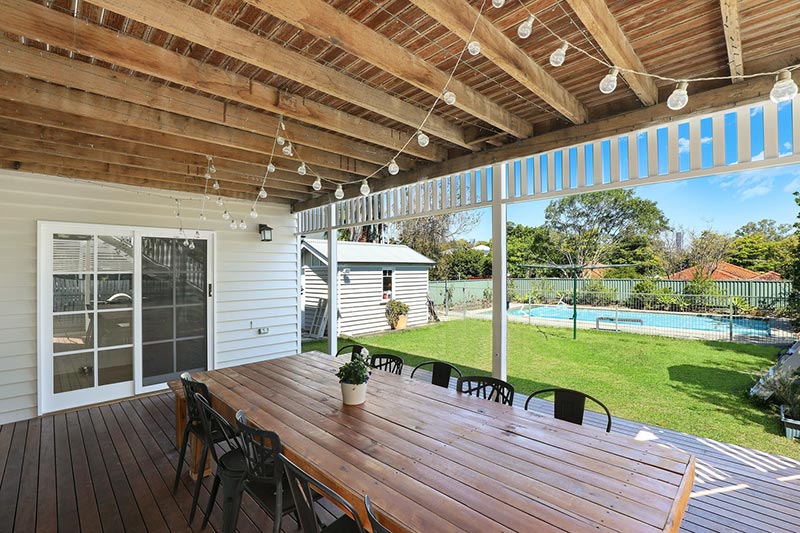 Outdoor spaces can start to wear thin after a while—especially if they've taken a beating from the winter months. Here are a few DIY projects so you can spruce up your front porch or back patio, just in time for all the nice weather ahead.
Build flower boxes
Porch railing planters are a great way to get in a bit of extra garden space—even when you don't have a full garden to begin with.
Paint them to match an accent color or to contrast the colors of your porch. Just be sure to get plants that are easy to maintain and can survive your climate.
Install porch lights
You won't need to spend a whole day on this project, but that doesn't make the payoff any less impressive. Outdoor lighting takes a beating after years of being exposed to the elements. A new porch light can perk up an entryway in as little as an afternoon, as long as you know how to wire the fixture safely.
Repaint the front door
There's nothing quite like a fresh coat of paint to refresh your front porch, especially if that means adding color to a main focal point—like the front door. Paint can go a very long way. Whether from a distance or up close, a small pop of color on the front door can be a super way to make your home seem just a touch more cheerful. The color you choose is also a great way to show your personality.
Plus, if you end up hating the color, paint is cheap—so you can just try again.
New outdoor furniture
If your porch furniture is feeling as tired as you are after all these days in quarantine, it might be time to switch things up. This is a bit more expensive, but changing out your furniture can completely give the space a new feel.
If you're unable to buy all new items, get a fresh look by rearranging your stuff or buying new pillows or cushions for your existing furniture.
Questions? Contact Prairie View Mortgage Today!