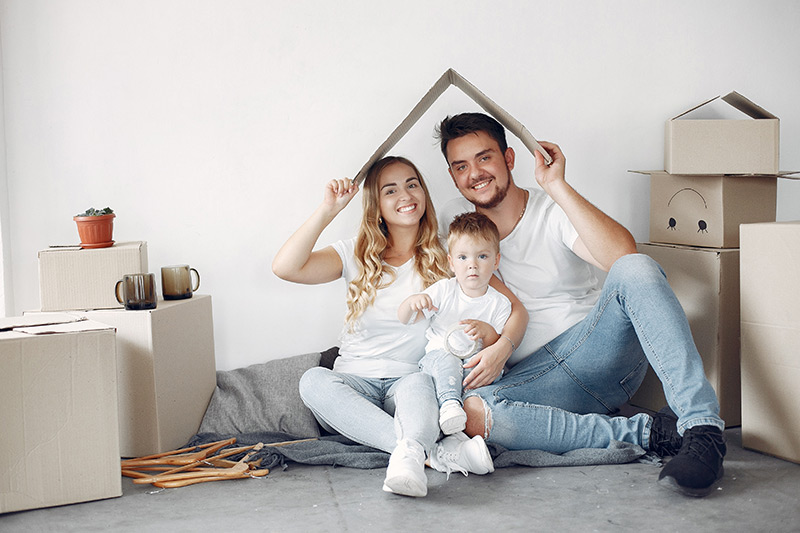 If you're buying a home, you'll definitely want to buy home insurance to protect this valuable asset in the event of unforeseen problems, from damaging hailstorms to theft and beyond. So how much does home insurance cost? Here's a few things you should know about home insurance rates, and how to find the best plan and price.
How much does homeowners insurance cost?
The average annual homeowners insurance premium runs about $1,445. However, it can be much higher or lower based on numerous factors. Here's a full rundown of what can affect homeowners insurance costs.
Condition: This plays a big role in your homeowners insurance rate, and can include everything from the roof to the pipes, heating system, electrical wiring, and age. Your insurer may ask you to provide detailed information about your home; it may also gather information from public records and documents filed with your city and county.
Price: Another big factor is the price per square foot to rebuild in your area, based on current construction rates. Why does this matter? Because if your house is damaged or completely destroyed and you need to rebuild, your insurer will be footing the bill.
Natural disasters: The cost of your homeowners insurance also depends heavily on the likelihood of destructive natural disasters or other incidents. In other words, the more known risk there is to your home, the stiffer the homeowners insurance premium.
Personal information: Your credit score, age, and other personal factors also play a role in your home insurance costs. A higher credit score and few or no insurance claims usually result in a lower rate for home insurance. Generally speaking, the older you are, the lower your premiums. Why? Because older people are less risky for insurers to cover—they tend to spend more time at home, particularly if they're retired, which means they'll catch a house fire before it gets out of control.
High-risk features: Your homeowners insurance company will also factor in high-risk home features, including swimming pools, trampolines, and even your dog. (Certain breeds have a reputation for being more aggressive, which could lead to expensive insurance claims if your dog bites someone.) Similarly, adding safety features such as a home security system or fire sprinklers can help lower your home insurance rates.
How to find the best price
To determine how much you'll pay for home insurance, contact a few insurance companies by calling to chat with an agent or by filling out a form on their website. After you share some information about you and your home, they'll run this information through their own algorithms to come up with a quote on how much your insurance will cost. But here's the thing: Since each insurance company uses its own formulas to determine a property's risk levels, each may offer different rates. To get the best price and policy, it pays to shop around.
Many homeowners go with the first homeowners insurance policy quote they get in order to cross one more thing off their list during a move or the home-purchasing process. And that could be a big, costly mistake because you may pay more. But the cheapest home insurance option isn't always the best, either.
Ask the agent to explain why the homeowners insurance premiums are different and what the trade-offs are in liability coverage and deductibles. And this isn't just something you should do when you first buy a home. Every year, you should review your homeowners insurance, including your liability coverage, premium, and deductible.
Questions? Contact Prairie View Mortgage Today!