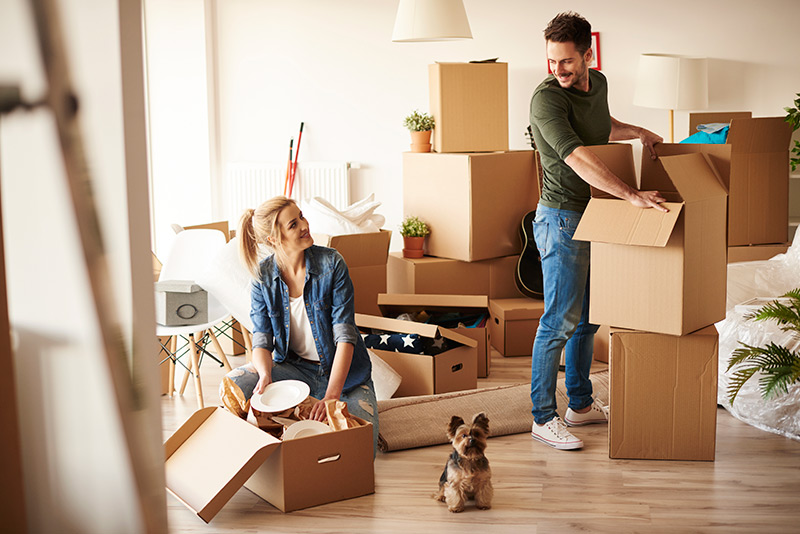 The process of moving into your first home can be exciting, but it can also be overwhelming. Put aside these items before packing all your belongings into boxes so you will have everything you need the moment you arrive at your new home.
Dishes and Utensils
You will most likely wrap the breakable tableware into a moving box but you will still need something to eat with those first few days. Camping dishes and cutlery are suitable for short-term use because they tend to be lightweight and durable. Not a camper? Get a supply of disposable or compostable dining essentials from the store before you move in so you're prepared for the first meal.
Tool Kit
The moment you walk through the front door of your new home, your home projects begin. There might be a loose hinge, an out-of-place nail, or something else that needs immediate attention. By having a basic tool kit on hand, you'll be able to fix small problems before you get your power tools. You may also need to assemble newly delivered furniture.
Snacks and Frozen Meals
Some people can move into a house and immediately cook in the kitchen the first night. But for most people, this is very ambitious. The focus for post-move meals should be on easy and fast food, unless you're going to rely on takeout.
Plan for very basic meals and stock up on ready-to-eat snacks like fresh fruit and granola bars. Whether you're eating toast for breakfast, a microwaved lunch, or pasta for dinner, be sure to pack the pots and utensils you need in your essential kitchen box. And don't forget to plan out your four-legged friends' meals.
Charging Supplies
How many people in your home use smartphones or tablets? There can be some tension when devices run out of battery and there is no way to charge them. If you and a family member need juice at the same time, keep at least two chargers close by.
When you move, you realize how many things you own require batteries. A small supply of common battery sizes is a necessity when moving, because you'll need your smoke alarm, garage door opener, and other key devices to function right away.
Shower Curtain
You will know what type of shower you have if you toured your new house before moving in. If it's enclosed by glass, you can bypass this list item. However, if you do need one and your old one is in good condition, you can use it. Throw in a few extra towels too. They can be used as bath mats in a pinch.
Questions? Contact Prairie View Mortgage Today!