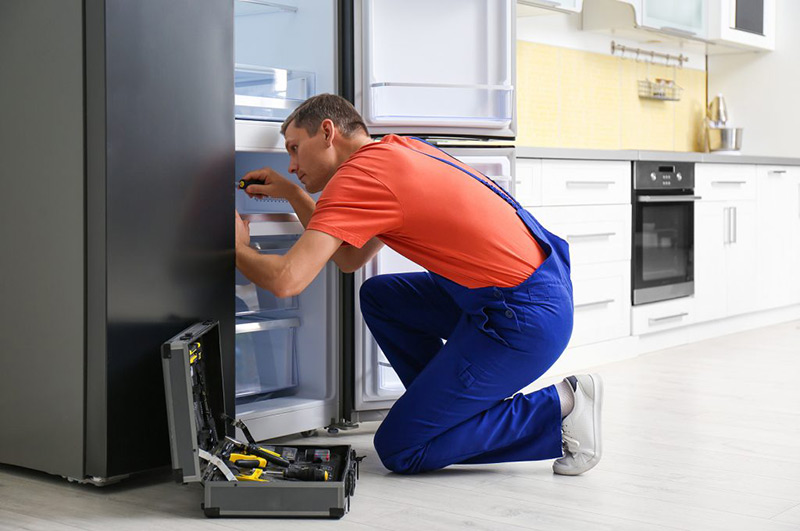 When an appliance breaks down, it can disrupt a household's daily routine, so having it repaired as soon as possible is usually the top priority. Appliance repair costs fall between $100 and $250, with an average cost of $175.
In the event of a malfunctioning appliance, knowing the cost of repairing it can help an individual appropriately budget and, if necessary, plan for a replacement. When estimating the cost of appliance repair, the following factors are most important.
Labor
A large portion of appliance repair costs is attributed to labor. Labor costs vary from technician to technician, but how they charge can differ as well. Many work on a flat fee, while others charge by the hour. In addition, homeowners should be aware that emergency-repair fees can quickly add up to a higher appliance repair estimate.
Type of Appliance
In order to determine the cost of repairing an appliance, it is critical to know what type of appliance needs to be replaced. Depending on the damage, fixing a dishwasher may cost $100 while maintaining a dryer may cost $200. Heating and air conditioning systems are usually the most expensive to repair, ranging over $900.
Source of Energy
The cost of an appliance repair service call can vary depending on the energy source. Generally, electric appliances are the least expensive to repair. There is usually a 20 percent difference in repair costs between gas appliances and electric ones. Due to gas' higher risk of danger and the higher cost of parts, it is more difficult to repair and maintain.
Location of the Appliance
Repairing a broken appliance is more expensive the longer it takes to access it. To start with, preparations might need to be made before the repair can begin. If you need to move a fridge built into your kitchen cabinets, it will be more challenging than if it were freestanding. Microwaves and ovens follow the same principle.
Emergency Fees
In emergency situations, like when the air conditioner goes out during a heat wave or over the weekend, or when an appliance needs to be repaired immediately, these fees are reserved. A repair can be significantly more expensive if these fees are included. Depending on the time and day, emergency-repair fees typically range from an extra $50 to $200 on top of the cost of repair. It is possible to pay less for an emergency repair at 2 p.m. on a Tuesday compared to an emergency repair at 1 a.m. over the weekend.
Questions? Contact Prairie View Mortgage Today!