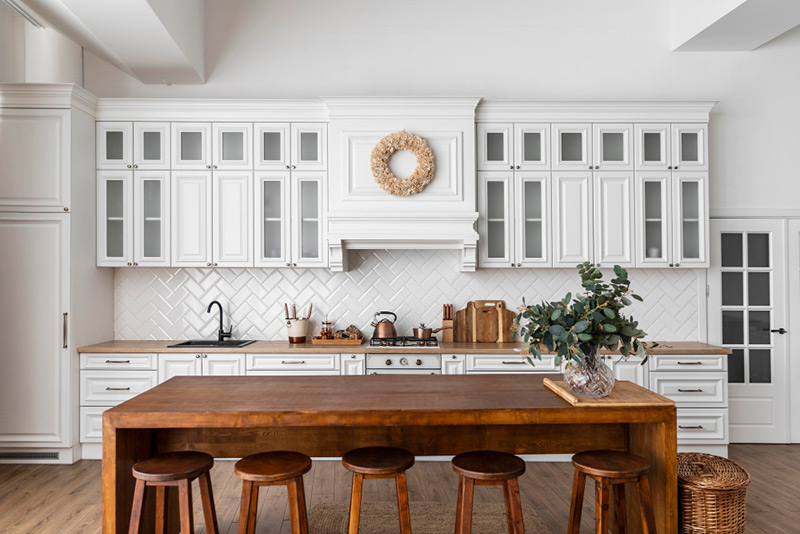 If you're a homeowner in 2021,  there's a very good chance that you have a fair amount of equity due to recent market appreciation. So if you're wanting to take advantage of historically low borrowing rates and pay off debt or do some home improving, there are a few ways to go about it.
There are three main ways to tap into home equity and we've boiled down what you need to know about some of the most common home financing options—cash-out refinance, home equity loan, and home equity line of credit.
Cash-out refinance
A cash-out refinance replaces your existing mortgage with a new loan that's larger than what you currently owe—and puts the difference in your pocket. With a cash-out refinance, you're able to receive some of your home's equity as a lump sum of cash during the process. You can use this money for whatever you want—upgrades to your house, even a vacation. Another positive? If interest rates are lower than when you first got your loan, you'll get to lock in lower interest rates than you're paying now.
Home equity loan
Unlike a cash-out refi, which replaces your original loan, a home equity loan is a second additional mortgage that lets you tap into your home's equity. You'll get a lump sum to spend as you see fit, then you'll repay the loan in monthly installments, just as you do with your first mortgage. The home equity loan is secured by your house, which means that if you stop making payments, your lender could foreclose on the home. A home equity loan lets you keep your existing mortgage, so you don't have to start over from year one. Your interest rate is typically fixed, not adjustable, so you know exactly what your monthly payment will be over the life of the loan. And, another plus is your interest may be tax-deductible.
Home equity line of credit
A home equity line of credit, aka HELOC, is similar to a home equity loan—it's a second mortgage that lets you pull out your home equity as cash. With a HELOC, however, instead of a lump sum amount, it works more like a credit card. You can borrow as much as you need whenever you need it (up to a limit), and you make payments only on what you actually use, not the total credit available. Since it's a second mortgage, your HELOC will be treated totally separately from your existing mortgage, just like a home equity loan. Most HELOCs typically require the borrower to pay interest only during what's known as the draw period, with principal payments kicking in later during the repayment period.
Questions? Contact Prairie View Mortgage Today!