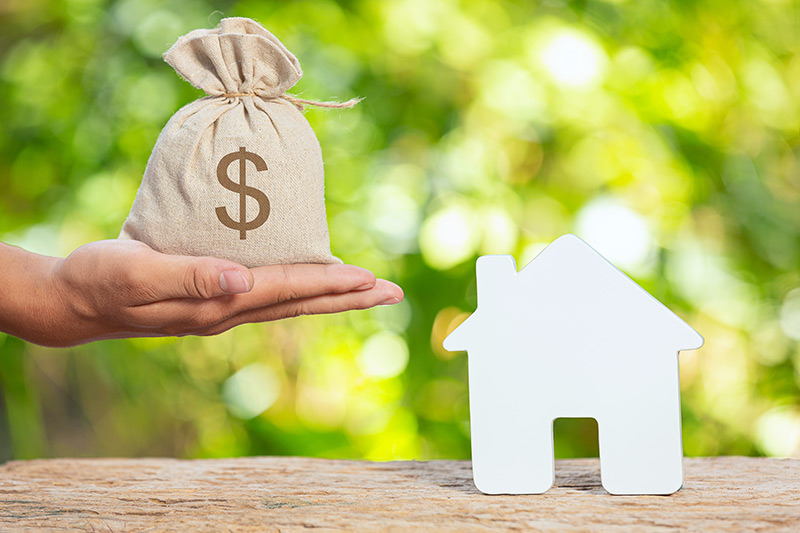 Over the last five years, a surge in home prices has created substantial wealth for the middle class. According to the latest Homeowner Equity Insights from CoreLogic, the average homeowner's equity has grown by $64,000 just over the last 12 months alone. Since there's an ongoing imbalance between the number of homes available for sale and the number of buyers looking to make a purchase, home prices are still on the rise.
Down Payment On A New House
When you sell your current house, the equity you built up comes back to you in the sale. In a market where homeowners are gaining so much equity, it may be just what you need to cover a large portion – if not all – of the down payment on your next home.
Cash-out Refinance
One way to get money from your home's increase in value is to refinance. You'll refinance your home with a larger mortgage than you previously had to get the difference back in cash. In some instances you're able to refinance at a lower rate or reduce your monthly payments. It may not be the best option for homeowners right now, however. That's because interest rates are rapidly rising, and with them, mortgage rates. You'll also need to consider the extra closing cost fees to refinance.
Home Equity Loan
A home equity loan gives you access to some of your house's appreciated value. It's a loan that you take out against the value of your home and pay off over a set period, generally 10 to 30 years. These loans do include closing costs and can also include fees. In addition, you're required to take out a lump sum, say $100,000, and pay off the entire amount plus interest. Usually, the interest rate is fixed, however, which can help you when budgeting long-term. According to Bankrate, home equity loan rates generally range from 3.5% to 12%, depending on the borrower.
Home Equity Line Of Credit
A home equity line of credit, or HELOC, is a type of home equity loan that allows you to draw funds as you need them and repay the money at a variable interest rate. Because of this, HELOCs are generally best for people who need funds for ongoing home improvement projects or who need more time to pay down existing debt. HELOCs typically have lower interest rates than home equity loans and personal loans; to get the best rates, you'll have to have a high credit score, a low debt-to-income ratio and a lot of tappable equity in your home.
Questions? Contact Prairie View Mortgage Today!