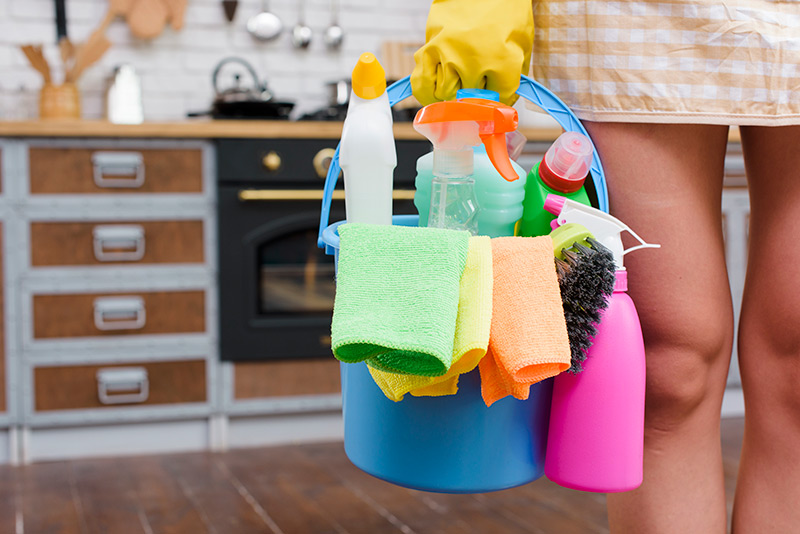 Maintaining the value of your home is crucial, no matter if you recently bought it or are looking to sell it. The regular cleaning services scheduled by a cleaning company can help ensure that your home increases in value and stays a wonderful place to live.
You have many expensive features in your home, from stylish hardwood floors to built-in microwaves. When these items are maintained and cleaned properly, they can add significant value to your home. However, if they are neglected or cared for incorrectly, you could end up spending a lot of money on replacements. A professional cleaner knows how to clean every surface of your home in the most effective and safest way.
Let Your Home's Beauty Shine
A neat and tidy house makes all the possibilities of your house more appealing to potential buyers. Potential buyers are more likely to visualize themselves living in it and envisioning the space as their own. By using regular, professional cleaning services, you can have a house that is always clean and ready to be seen by potential buyers. Buyers won't have to look past any mess to get a clear picture of your house.
With professional house cleaning services, you can maintain clean windows and boost the value of your home. If you dread cleaning your windows or skip them altogether, you are damaging your home's value. The longer grime and dust build up on windows, the harder they become to clean.
Details Can Change Everything
Some high-touch surfaces are overlooked during routine cleaning, or they are not properly cleaned. Over time, these surfaces become damaged, corroded, or tarnished. Professional cleaners pay special attention to these surfaces when maintaining regular cleaning sessions. As a result, potential buyers will have the best first impression of your home with clean, gleaming surfaces.
Clean Your Home For A Higher Appraisal
If you recently listed your home and are now under contract, the process doesn't end with accepting the buyer's offer. Unless your buyer is paying cash, the lender is most likely to want to make sure that the house is worth the price you've agreed on. Professional cleaning services are essential if you want to sell your house for top dollar. Although appraisers follow a set checklist and appraise your home using specific metrics, well-maintained homes often make a more favorable impression.Things like clean windows and properly treated floors can make an enormous difference.
Questions? Contact Prairie View Mortgage Today!