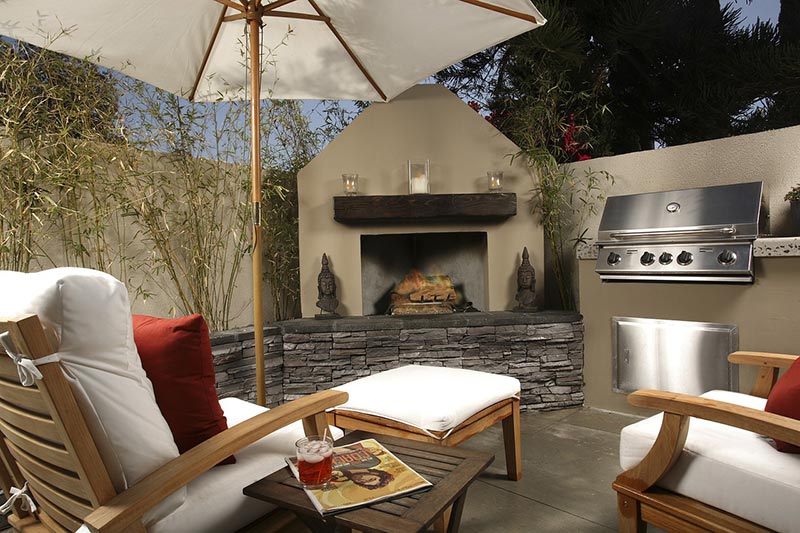 Want your Kansas City lawn and garden to stand out from your neighbor's? If so, you'll want to check out these five landscaping trends that freshen up your outdoor space and make it memorable.
Lawn Striping
Nothing is more welcoming than a lush, green lawn. Landscape pros are getting more requests from homeowners to "jazz up" their flawless lawns with stripes and other patterns.
Lawn striping isn't hard to do. Most machines create a type of stripe as the lawnmower tires and deck bend the grass in the direction the mower is moving. But for more intricate or pronounced patterns, rollers and striping kits are available for certain lawn mowers.
Multi-Function Design
Landscape experts say homeowners no longer want a lawn and garden that's only for admiring. Instead, families want to use their outdoor spaces — no area should be off-limits. Today, the more uses a garden has, the better.
Some of the top multi-purpose landscape trends are:
Vertical gardens that also work as a privacy fence
A small sitting area with a water feature and flowers that butterflies, hummingbirds, bees and other wildlife can enjoy
A winding path planted with edible herbs
A wall with built-in seating
Pergolas
Merging indoor and outdoor living is high on a homeowner's wish list. And an outdoor structure that creates an extra room adds to a home's useful square footage. What's more, today's pergolas are more sophisticated than ever. Some of the top pergola trends now include structures with:
Space heaters or a fire feature
A luxury outdoor kitchen
A sitting area featuring a large outdoor sectional
Rolldown windows
Lighting
Sound systems
Metal Elements
Metal is the latest landscaping trend material of choice. It's partially because homeowners want durable and low-maintenance materials that don't require staining, finishing, sanding and sealing.
Look for pergolas, furnishings and other accessories in metal. Brushed stainless steel continues to be popular, although industrial-looking black metal is also on-trend.
Pink
Millennial pink, dusty rose and bold-yet-earthy coral have been big color trends in the last couple of years. And that's especially true since Pantone named Living Coral their Color Of The Year for 2019.
Pink hues look fantastic against green, creating a big demand for pink flower beds. According to the report, landscape professionals also expect that softer, light blush pink tones will become the "the new neutral" for flooring materials, surfaces and finishes to tie in the bolder coral tones.
Questions? Contact Prairie View Mortgage Today!