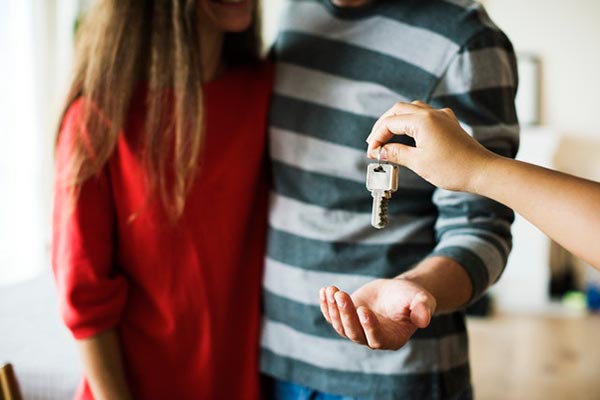 Home sales may be slowing overall, but not among first-time home buyers, according to a new report. Genworth Mortgage Insurance culled all publicly available government and proprietary mortgage industry data to see how this segment of buyers is faring in the housing market. In the first half of the year, first-time buyers purchased 985,000 single-family homes, the most during the first six months of a year since 2005, according to Genworth's First-Time Homebuyer Report.
In the second quarter, first-time home buyers purchased 572,000 single-family homes, up just 1 percent from a year ago. But it's the six-month snapshot over this year so far that economists say is important to take note of.
"The market needs to put this quarter's slowdown in first-time home buyer purchase growth in context," says Tian Liu, Genworth's chief economist. "Because while quarterly first-time home buyer purchase growth was nominal, on a semiannual basis this group recorded the most single-family home purchases since 2005. That is impressive considering overall home sales declined by 2 percent during the second quarter, with unusually slow activity in June."
The decrease in overall home sales was driven by an uptick in interest rates and home prices, which together raised monthly mortgage payments for first-time home buyers by 12.6 percent year over year, according to the report. Also, many markets have seen a decrease in supply of homes in the "affordable range" of $150,000 to $300,000, according to the report.
Despite all of this, home buyers under the age of 35 have been increasing their homeownership rates and "showing a determination and resiliency to become homeowners," according to the report.
First-time home buyers have a wide range of low down payment mortgage products available, which account for 79 percent of their home purchase transactions, Liu says. Conventional loans with mortgage insurance have grown in popularity—in the latest quarter, for the first time, these loans have become the largest source of credit to first-time home buyers, according to the report.
"It is remarkable that the first-time home buyer market has remained so resilient so far this year, reaching its highest level since 2005," Liu notes in the report. "It shows the tremendous potential from this market segment."
Questions? Contact Prairie View Mortgage Today!