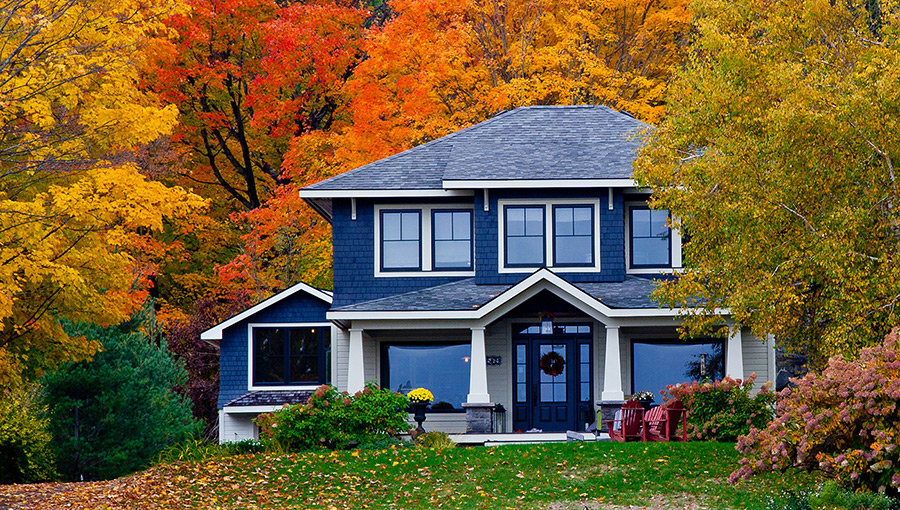 The cool months are just around the corner, so make sure your house is ready for them. At a time of year when homeowners prepare for winter, autumn can also be a great time to take advantage of the moderate weather and repair any damaged areas before the first frost. The following tips will keep your home running like a champ all winter long.
Clean Your Gutters
It is vital to keep your roof's drainage system flowing smoothly since it diverts thousands of gallons of water away from your house's exterior and foundation walls each year. If your gutters are clogged, you risk damaging your exterior surfaces and receiving unwanted water in your basement. When clogged, they are also more susceptible to rust and corrosion. Clean your gutters before the leaves fly this fall, and protect them with mesh gutter guards.
Clean Your Carpets
When it comes to carpet cleaning, fall is the ideal time. The summer days are over, but the winter days are yet to come. You'll have the best chances of drying your carpets by cracking a window or leaving doors open because of the excellent weather.You can also let a professional handle the bulky cleaning equipment if you aren't up for the task yourself.
Touch-up Exterior Paint
A touch-up can prolong the life of your siding and trim in the fall, when it is warm enough to work with exterior paint. If you plan to have any surfaces covered with snow, such as porch stairs or wood decks, it's a good idea to paint or seal them now. Something to think about with painting outdoors, paints are not recommended for application when temperatures dip below 45 to 50 degrees. So it is best to contact a local painter sooner rather than later.
Repair Walkways
Whenever the weather turns icy, damaged walkways, drives, and steps are even more of a hazard. To prevent little cracks from becoming expensive headaches, it is crucial to fix issues in the fall. Look for cracks that are more than 1/8-inch wide, uneven sections, and loose railings on steps. The majority of small jobs can be completed yourself, but large jobs should be left to professionals. Look for disintegration of asphalt or washed-out materials on loose-fill paths.
Inspect Your Roof
It is difficult to find the cause of a leaky roof once it begins to drip. Stop problems this fall before ice and winter winds turn them from annoyances to catastrophes. Using binoculars, inspect your roof from top to bottom. Look for cracks and wind damage on your ridge shingles. Check for metal flashing around vents and chimneys in valleys and around vents and chimneys for damage. Check your entire roof for missing, curled, and damaged shingles. Make sure that your gutters are flowing freely, and look for large accumulations of granules, which are a sign that your roof is losing its coating.
Questions? Contact Prairie View Mortgage Today!