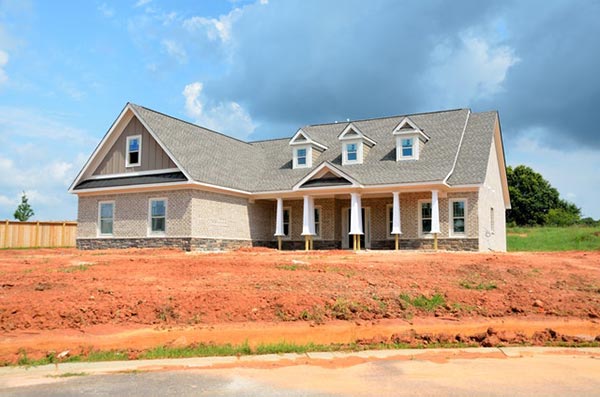 One of the most important decisions to make — and something you should decide before you start shopping for homes in Kansas City — is whether you'd prefer building versus buying a home. Both have specific pros and cons that can drastically affect your new home experience. Look at building versus buying from every angle to decide whether you want a brand-new home or if you prefer an existing home and all of its charms.
5 reasons to build
A custom approach. When building your home, you'll get to choose from a catalog of floor plans or even design one from scratch. That means building a home that makes sense for you and your family. Whether you're a five-star home chef, wild about sports or into entertaining, you can get exactly what you need, rather than just working with what you have.
No surprises. You've probably heard the horror stories: A family buys an existing home only to find it filled with mold or riddled with foundation issues. Building new means you won't have any of the surprises or risks that come along with purchasing an existing, older home.
No renovations. A cheaper existing home can suddenly become a money pit when the kitchen requires a complete gut job or all of the carpeting needs to be replaced. Because you design a new build exactly the way you want, you won't need any pricey renovations for a few years. This cuts down on stress and cost, so you can enjoy your home after your move-in date.
Smarter home. New homes can be built with automation and efficiency in mind. From better appliances to solar panels, a new home means new technology. Not only does this make your home smarter, but efficient homes are easier on your budget when it comes time to pay those pesky utility bills.
Warranties. Most reputable home builders offer warranties when you build. Warranties typically cover cosmetic issues (think paint and grout) for a year and mechanical issues (like electrical and plumbing) for two. That means if you have any problems, you can have experts take care of your home free of charge. Buying a home means you're responsible for the costs and repairs from the day you take possession.
5 reasons to buy
Tighter time frame. The average turnaround to qualify for, shop and purchase a home is one to two months. In comparison, the average build time for a new home is seven months. If you're ready to move ASAP and don't want to rent while you build, buying a home makes more sense.
Established neighborhood. Most new builds reside in new developments, which could mean noisy construction and a lack of amenities. Buying an existing home means a more established neighborhood, where you know what to expect as far as the general feeling of the area. You can even talk to potential neighbors to see what they like and don't like about an area.
Mature landscaping. If you love the idea of lush trees and gardens, an existing home is your best bet. New homes require new landscaping, while buying an existing one gives you access to more mature trees and landscaping spaces.
More negotiation. Existing homes give you plenty of wiggle room when it comes to price negotiations. The things you might see as drawbacks — think tired carpeting — become bargaining chips for you and your agent. New builds are priced based on materials and contractors, so you won't have a ton of space to negotiate a better price. If you're bargain-hunting, a fixer-upper at a cheap price helps you stay in-budget.
Less stress. Let's be honest: Building a new home is stressful. From material selection to construction delays, no build is without hiccups. When buying an existing home, all you need to do is choose the one you love. No delays, no big decisions, no flaky contractors: just you and your new place.
Questions? Contact Prairie View Mortgage Today!