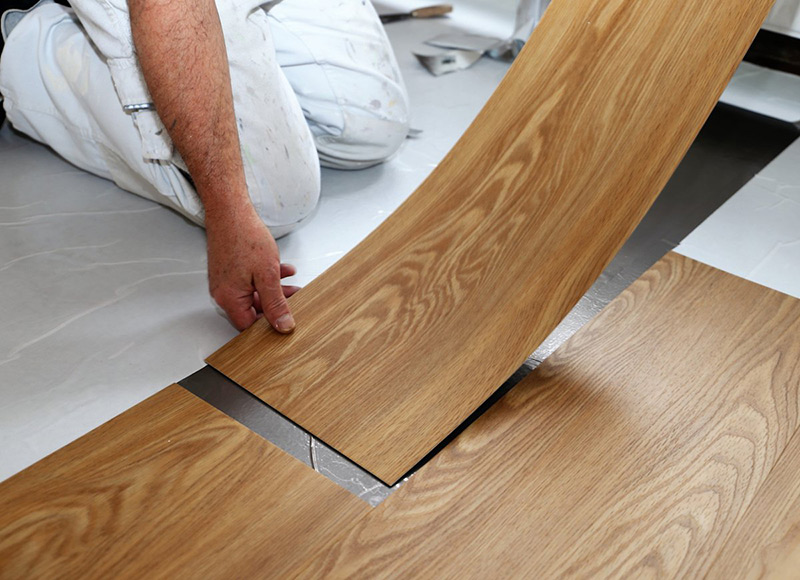 Do you want to make your home a better place to live but feel like you do not have enough money to do that? If that is the case, then you are not the only one. Many people out there give up on home improvement projects out of fear of high costs.
You do not have to worry about it, though. After all, we are here to help you out! In this article, you will find six cost-effective home improvement projects that are worth checking out, starting with renewing old flooring and installing a ventilating fan in your bathroom to buying new rugs, and adding crown molding. Take a look!
Flooring
Home improvement projects always start with an idea. If you want to renovate your home without spending too much, it is essential to come up with something that will save you money. Replacing flooring can accumulate costs quickly, so renewing or covering them is usually a cheaper option.
You can pick vinyl flooring and cover your carpeting with it. If you're not a fan of vinyl, check out bamboo flooring, it's natural, beautiful, and eco-friendly. However, covering hardwood flooring will never be as cheap as renewing it. Think about sanding and staining it a new color – both of those are things you can do yourself with rented tools.
Ceiling Fans
Ceiling fans are a great way to improve your comfort of living. They are environmentally friendly and affordable, so you should consider installing them in your home. It is cheaper to install one instead of investing in standard air conditioning, and the effects are similar.
There are many different types of ceiling fans out there, so you should take your time to choose the right one for your needs. Take into account how much space you have in your room and how it looks like, and go from there.
Crown Molding
You can add crown molding to any room in your home. Not only will it look amazing, but it will also make the room look bigger and more elegant. Many people think that crown molding is too expensive to buy, but that is not true, so don't be afraid to add it to your kitchen, living room, or even your bedroom.
Kitchen Sink
The shine of new steel or a fashionable black faucet will transform any kitchen in no time. We recommend choosing undermount sinks because they are easy to install and affordable. All you have to do is find a sink that will fit into the space you want it to be and install it. Once you have done that, your kitchen will look amazing!
Decorations
A new rug or a few pillows can make your home look better in no time and without spending a lot of money. Find a few colors that you like together, and try to incorporate them into your home. Color-coordinated decorations will add style to your place without costing a small fortune.
Instead of buying a new couch, find a throw that will match the chairs and cozy up your space with a new, fluffy rug. Consider looking for graphic designers and artists whose work you like and hanging their pieces on the walls.
Questions? Contact Prairie View Mortgage Today!