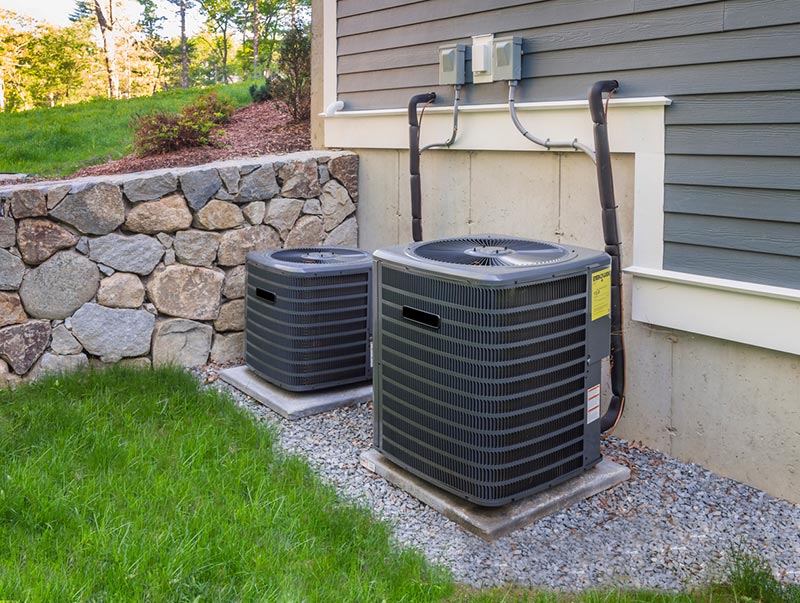 The summer heat is slowly dissipating, and now it's time to start prepping your air conditioner for the cooler fall temperatures. Depending on where you live in the U.S., you might not expect to use your AC unit much this fall, and you might not use it at all during the winter. Take some time to get ready to shut it down for the season while ensuring the unit is in good condition for next year.
Check Performance
Turn on your AC specifically to study how it performs. How long does it take to reach the temperature you've set on the thermostat? Is the air adequately cool? Does the unit make funny noises or emit strange sounds? Take note of anything out of the ordinary that needs attention before you turn it off for good this fall. It's better to address issues now when repair or replacement costs will be lower than when business picks up again next spring.
Monitor Thermostat
As you check your AC unit, keep an eye on the thermostat to see if the temperature stays where you want it to. If the room temperature vacillates or if the unit seems to run for several minutes before cooling the air to the specified temperature, you may have a problem. A thermostat that does not register the actual temperature or maintain the programmed temperature should be checked by a technician.
Schedule Maintenance
An annual inspection and assessment of your AC equipment is a good idea even when everything seems to be working fine. You may have gotten used to a small motor whine or a faint burning smell; this usually suggests that the unit is working extra hard to do its job. A yearly check can reassure you that all is well and ready for the next warm season. Small problems can be diagnosed with recommendations by the expert.
Perform Repairs
If a problem is detected during the inspection, have the AC repair work done promptly. Waiting for warm weather to roll around again could allow the problem to get worse and, as mentioned, service and equipment prices could go up in price. Having the work done now means that your air conditioning will be ready for you to enjoy on the first hot day next year.
Article from: Anita Ginsburg
Questions? Contact Prairie View Mortgage Today!