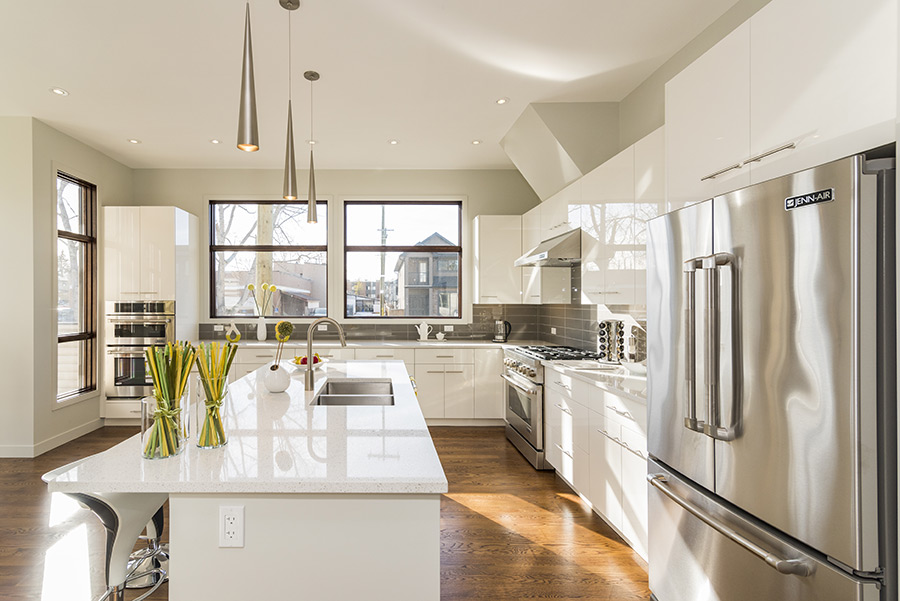 Your home's kitchen and bathroom countertops play a vital role in both aesthetics and functionality. When it comes to choosing the right material for these surfaces, there's a world of options to explore. Each countertop material offers its unique set of characteristics, from durability and appearance to maintenance requirements and cost. Let's take a closer look at some of the most popular countertop materials to help you make an informed decision for your home.
Granite
Granite countertops have been a classic choice for homeowners for years. This natural stone is known for its stunning appearance and impressive durability. It's heat-resistant and incredibly tough, making it an ideal option for busy kitchens. However, granite does require regular sealing to maintain its luster, and it can be relatively expensive.
Quartz
Quartz countertops are engineered from a blend of natural quartz crystals and resin. This results in a surface that's durable, non-porous, and highly resistant to stains. Quartz countertops come in a wide array of colors and patterns, so you're bound to find one that matches your style. Maintenance is a breeze, as they don't require sealing, but they can be on the pricier side.
Marble
Marble countertops are synonymous with luxury and elegance. They are a great choice for homeowners who prioritize aesthetics. Marble is heat-resistant and ideal for bathroom vanities. On the other hand, it's softer than granite, making it more susceptible to scratches and stains. Routine maintenance and sealing are crucial to preserving its pristine appearance.
Laminate
Laminate countertops are a budget-friendly option for homeowners. They come in a variety of colors and patterns, making them a versatile choice for different kitchen and bathroom styles. Laminate is relatively easy to clean and maintain, but it can be vulnerable to scratches, burns, and moisture damage.
Solid Surface
Solid surface countertops, like Corian, offer a seamless look and come in various colors and patterns. They are resistant to stains and relatively easy to repair if scratched or chipped. However, they may not be as heat-resistant as other materials, so using trivets for hot pots and pans is essential.
Concrete
Concrete countertops are a trendy choice that can be customized to suit your design preferences. They are incredibly durable and heat-resistant, making them suitable for both kitchens and bathrooms. Even so, they may require regular sealing and can develop small cracks over time.
Butcher Block
Butcher block countertops add warmth and a rustic charm to kitchens. They are made from wood, such as maple or oak, and can be sanded and refinished when they start to show signs of wear. However, wood is susceptible to scratches and requires regular maintenance, including oiling.
Tile
Tile countertops provide a vast array of design possibilities, as you can mix and match different tile patterns and colors. They are heat-resistant and relatively affordable. However, the grout lines between the tiles can be challenging to keep clean and may require regular resealing.
Stainless Steel
Stainless steel countertops offer a sleek and modern look to kitchens. They are incredibly durable, heat-resistant, and easy to clean. Just be aware that they can show scratches and dents more prominently, and they tend to develop a unique patina over time.
Soapstone
Soapstone countertops are a unique and attractive option. They are non-porous, heat-resistant, and naturally antimicrobial. Like marble, soapstone requires regular oiling to maintain its deep color and appearance.
Each material has its own advantages and disadvantages, so weigh them carefully to find the perfect fit for your kitchen or bathroom. Don't forget to consider factors like maintenance requirements, durability, and how the material will complement the overall aesthetic of your space. With the right choice, your countertops can become a focal point of beauty and functionality in your home for years to come.
Questions? Contact Prairie View Mortgage Today!