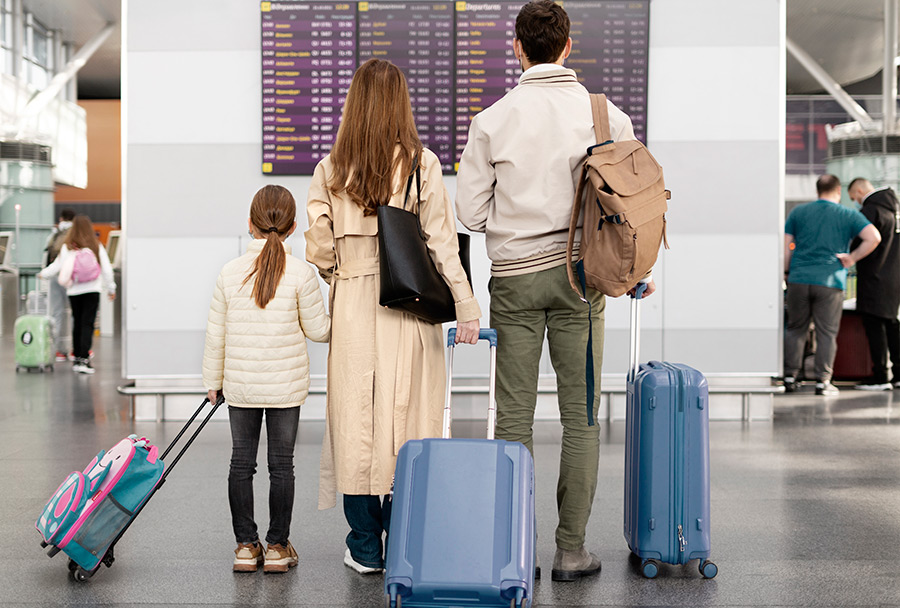 Holiday travel is here with Thanksgiving and Christmas just around the corner! During this time of year traveling can be challenging thanks to the nearly two million travelers per day jet setting during these holiday months. To help keep your sanity and to make sure you arrive at your destination and not stuck in a security line or worse. Here are some tips that will come in handy when you book your next holiday vacation.
Buy Now
The price of a plane ticket is already high and increasing by the day. So, if you're looking for the best deal on a flight for Thanksgiving or Christmas, you might want to buy now. Passenger numbers are up as more Americans look to get away after staying home the past two years because of the pandemic. With demand up, that pushes prices up.
To pay less and avoid crowds, traveling on Thanksgiving or Christmas is definitely an option. If that doesn't work for you, consider traveling several days before and after the holiday. Also, booking the earliest flight of the day helps in the event of traffic and weather delays and also allows for a less crowded airport.
Pack Light and Right
If you're flying this holiday season you may want to avoid the stress and hassle of checking your bags. Try and fit everything into a carry-on to get you through the airport quicker and to ensure your belongings get to your destination. You can always forgo packing extra toiletries that you can purchase when you arrive at your destination to free up room.
Knowing the TSA rules is a good way to avoid security delays: All liquids need to be less than 3.4 ounces and fit into one 1-quart bag (the 3-1-1 rule). Another way you can save yourself a lot of time and security-line headaches is by applying for TSA PreCheck. You'll skip the longest lines at security and get to keep your shoes, jackets, and belts on. The fee covers you for five years, and if you're a parent, your kids 12 and under can go into the FastPass line with you, too.
No Gifts, Just Snacks
If you packed any wrapped gifts, there is a good chance security will probably have to unwrap them. Plus, if you are not checking your bags, that's valuable space that you could fit an extra set of clothes in. The best ways to give gifts are to give gift cards, send your wrapped gifts beforehand by post, or if you purchased something online, have it delivered directly to them. Many online stores have a gift wrapping option.
Definitely pack a few protein bars or bags of trail mix in the event of long lines and delays. No one handles stress well or functions at their best when they are hungry. That especially goes for young kids. Take a few disposable water bottles too. You'll just have to ditch them before going through security.
Questions? Contact Prairie View Mortgage Today!