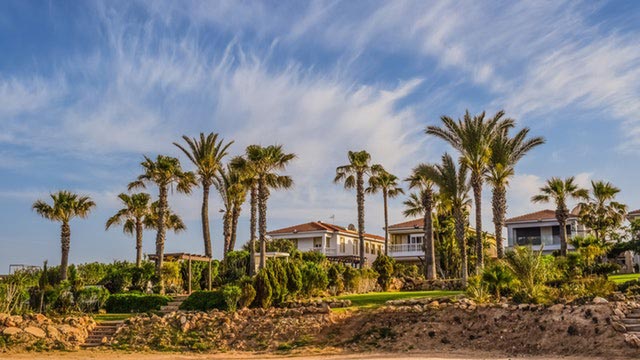 It's no secret that rental prices in Kansas City may be rising, as they are across the nation. But for residents in hot vacation spots, rent prices are growing even more. In hotspots like Orlando, rents have jumped upwards of 6 percent year over year.
Tourist demand is driving up rent
According to the recent CoreLogic Single-Family Rent Index, rents are up on single-family properties. Nationally, they've increased 3.1 percent since August 2017, and in vacation hotspots — where weather is warm and lots of tourist destinations exist — they've grown even more.
Rents in Orlando grew the most over the last year, jumping 6.1 percent since 2017. Las Vegas came in second with a 5.8 percent increase in single-family rents.
According to Molly Boesel, principal economist at CoreLogic, the booming economy has a lot to do with the growth in these hot vacation cities.
"Favorable economic conditions have increased disposable income for consumers, allowing them to spend more on travel," Boesel said. "This, in turn, has created more demand for business and more employment opportunities for residents in popular vacation destinations. Both single-family rent and home prices in these areas have responded with some of the highest price and rent growth in the country."
As a result of the increased tourist activity, both cities experienced significant job growth in the last year, with employment jumping 4.1 percent and 3.7 percent, respectively. This is more than twice that national average in job growth.
Other spots where rents are up
Other cities where rents rose more than the national average included Tuscon, Arizona; Houston; Los Angeles; and San Diego.
Houston's growth likely has a lot to do with Hurricane Harvey, which forced thousands of homeowners into rentals, driving up demand and, subsequently, prices.
"Rent growth in Houston has remained strong since October 2017, which was the first rent increase for Houston since April 2016," CoreLogic reported.
Fortunately, housing in Houston — at least for those looking to purchase — is among the most affordable in the nation. With an average mortgage payment of just over $1,000 a month, it recently ranked second on NerdWallet's list of most affordable, fast-growing cities.
Questions? Contact Prairie View Mortgage Today!