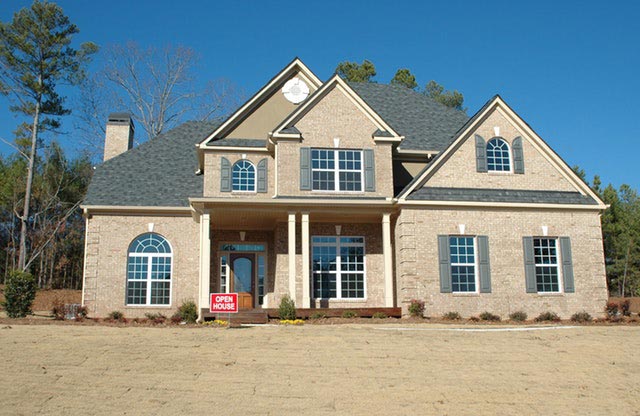 Shopping for a new house in Kansas City means doing a little digging to see if any big repairs or deal breakers are lurking beneath the surface. It's likely a few issues will come up during your inspection, but it's smart to check these things out before you put in an offer.
Damaged roof
The first thing you need to know about your potential new home is the age and condition of the roof. Do a visual check of the roof by walking around the house. Look for damaged or missing shingles, rusted flashing, moss or dirt and any other spots that worry you. A damaged roof could seriously impact the interior and exterior of your home.
Heating and cooling performance
Few things are worse than needing A/C or heat, and not having it. So make sure you check the heating and cooling system to see if it's in good working order. Ask the age of the system, turn it on and off, take a look at the ductwork if possible and see if the filters fit snugly. Don't forget to look outside, too. Listen to how the air conditioning and heating units sound when they're running. Look for rust and dirt on the equipment.
Water damage
Inside the house, look for water stains on the ceiling. Check under sinks in the kitchen and bathrooms and test all of the faucets and showers. You'll also want to check out the basement, garage or crawl space to see if there's a sump pump. These could all indicate past or future problems with poor water drainage which could lead to flooding. Outside, look for sloping areas in the yard, standing water, french drains, water marks on the foundation. Even if the water issues aren't active anymore, it's good to know past problems and what could pop up in the future.
Foundation faults
If you're serious about buying a house, be sure to check out the foundation. Walk around the exterior, go into the crawlspace or basement and look for cracks and other red flags.
Working appliances and electrical outlets
Don't let cosmetic repairs distract you from potential problems. Look at all appliances to make sure they're in good shape. Turn on the stove, run the dishwasher and peek into the refrigerator. Look for grounded GFCI outlets in your kitchen and baths — the ones with the red and black reset buttons. Also, give the circuit breaker a look and flip a few of the breakers. If this is going to be your new home, you want to make sure everything works as it should.
Working windows
It's a simple thing, but check all the windows in the new house to make sure they open properly. This is important for fire safety, as well as for comfort on a warm day.
Bugs and pests
You may not see any critters during the day, but look in corners and cabinets for mouse and roach droppings. Again, this is another easy fix. You can ask the homeowner for a pest control treatment as part of your contract.
Questions? Contact Prairie View Mortgage Today!