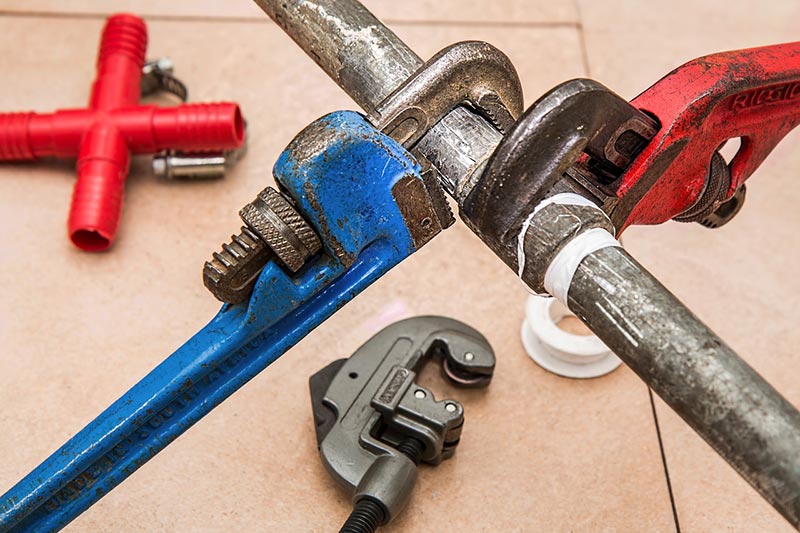 The big improvements always get all the glory, but what about all those little projects around the house?
Sure, they may not be as gratifying as ripping out cabinets, but tackling necessary home maintenance chores now will save you big headaches down the road. So before you undertake another huge home improvement, check out these projects that you might have neglected.
Clean exhaust fans
Bathroom exhaust fans play an important role in reducing odor as well as moisture, which helps prevent mold and mildew. And attic or ventilation fans are designed to expel hot air from the top of a home and draw cooler air in. This helps save energy and reduces the potential for costly heat-related damage to the roof or roof framing.
Fans should be cleaned and wiped down every three months to ensure they are functioning properly.
Fix window seals
Once a window seal is broken, problems are created that homeowners can't see until major damage occurs.
Those problems include moisture, condensation, mildew, mold, and wood rot, which build up in the window framing and eventually move into the wall. Entire window frames and even sections of flooring can eventually rot, due to the moisture seeping in through missing or damaged window caulk.
Homeowners should inspect their windows twice a year, and repair any cracked or torn caulk, rubber seals, or damaged wood as soon as possible.
Repair foundation cracks
Foundation cracks can naturally develop over time. And though tiny cracks may not be a problem at first, it's a good idea to patch them before they increase in size. Large cracks could result in your having to replace the foundation completely, which could cost you big bucks.
Lube your garage door springs
Preserve the longevity of your garage door with some simple maintenance, so you won't have to replace it sooner than needed.
Be sure to apply a lubricant annually to the rollers, hinges, and tracks. Since garage doors have a heavy workload, use a heavy-duty lubricant such as silicon spray or motor oil.
Drain the water heater
Water heaters naturally build up mineral deposits over time. This forms a thick, crusty coating that will begin to chip off and clog faucets, drains, and the water heater valve. Such deposits can also cause your water heater to run constantly, which can crack the inner lining and run up your utility bills.
The good news is that the fix is simple. Every six to 12 months, place a small bucket underneath the drain valve on your water heater and drain the sediment out of the tank.
Check out your crawl space
One commonly overlooked area of the home is the crawl space below your house. Just like any other part of a home, it needs maintenance and can save a home from costly damage.
Avoid that possibility by laying a vapor barrier or installing a humidifier to protect against mold, water damage, and termites. This can improve the air quality of a house as well.
Caulk your kitchen sink
The sink is subject to daily wear and tear. And the chemicals in cleansers added to the frequent exposure to water, can damage the caulking. Avoid leakage under the sink, with the simple fix of recaulking.
Removing all traces of the old caulking is key and a trusty utility knife will do the trick. Clean up any loose grout, rinse off the area, let it dry completely, and you're ready to caulk.
Questions? Contact Prairie View Mortgage Today!